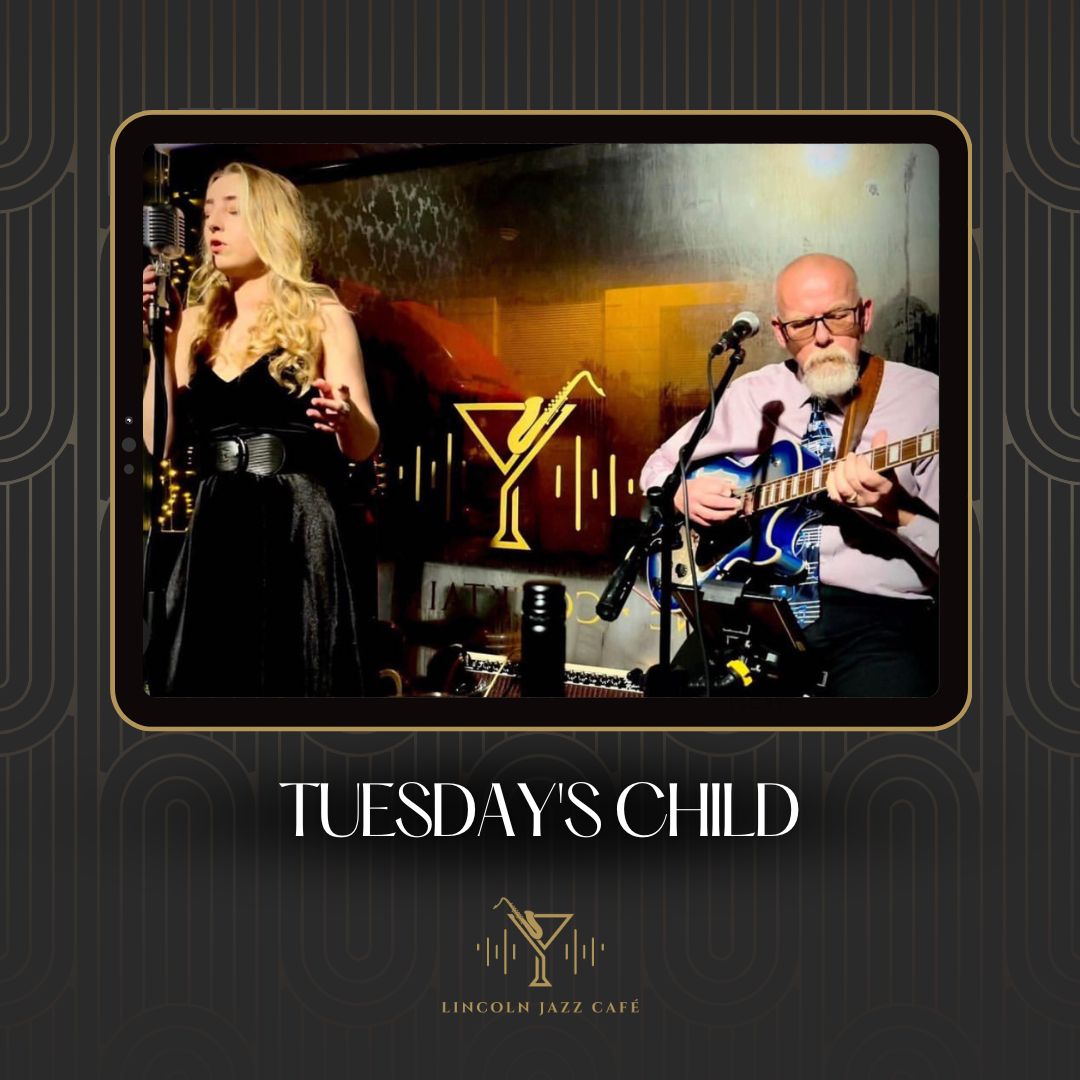 Tuesday's Child – Thu, 14th of Dec – CHRISTMAS SPECIAL
Live Jazz Music
Introducing Tuesday's Child – a guitar and vocals jazz duo from the East Midlands, consisting of the exemplary Rob Austin and the divine Grace Leah. 
Prepare for an evening of auditory delight as they run the gamut from the smooth jazz standards of the 30s, up to the sweet soulful sounds of Amy Winehouse.
Rob was born into a jazz-performing family and has honed his considerable playing skills over a lifetime in various bands. Grace, has the most incredible range and depth to her mesmerising voice. She is a lifelong jazz fan and has been performing from a young age.
Together they produce something magical. Join us for an evening of sophisticated elegance – you won't be disappointed. 
'Last night we went on a Thursday evening for the first time and enjoyed the music of 'Tuesday's Child' (and cocktails)- another great evening was had, hopefully, they will be booked again; I'll be looking out for them!' – Karin
'…brilliant!!! highly recommend taking the time to see these guys…' – Dale
Save the date: Thursday, 14th December 2023, 7.30-9.45 pm. Doors open at 6 pm. Please arrive by 7 pm. (All tickets are non-refundable and non-exchangeable)
AT CHECKOUT:
Experience the ultimate convenience at checkout with the ability to add our delectable ANTIPASTI PLATTERS, supplied by our esteemed partner in bespoke catering. Indulge in locally sourced and homemade food, crafted with the freshest ingredients and beautifully presented.
Don't forget to PRE-ORDER your Fine Wine and Champagne selections at checkout to enjoy a delightful 10% DISCOUNT, perfectly complementing our Antipasti platters. Make your event truly special with these premium options.
Ensure you pre-order your desired Antipasti platters, Fine Wine, and Champagne AT LEAST 48 HOURS PRIOR to your event. Happy shopping and let us provide you with an unforgettable experience!