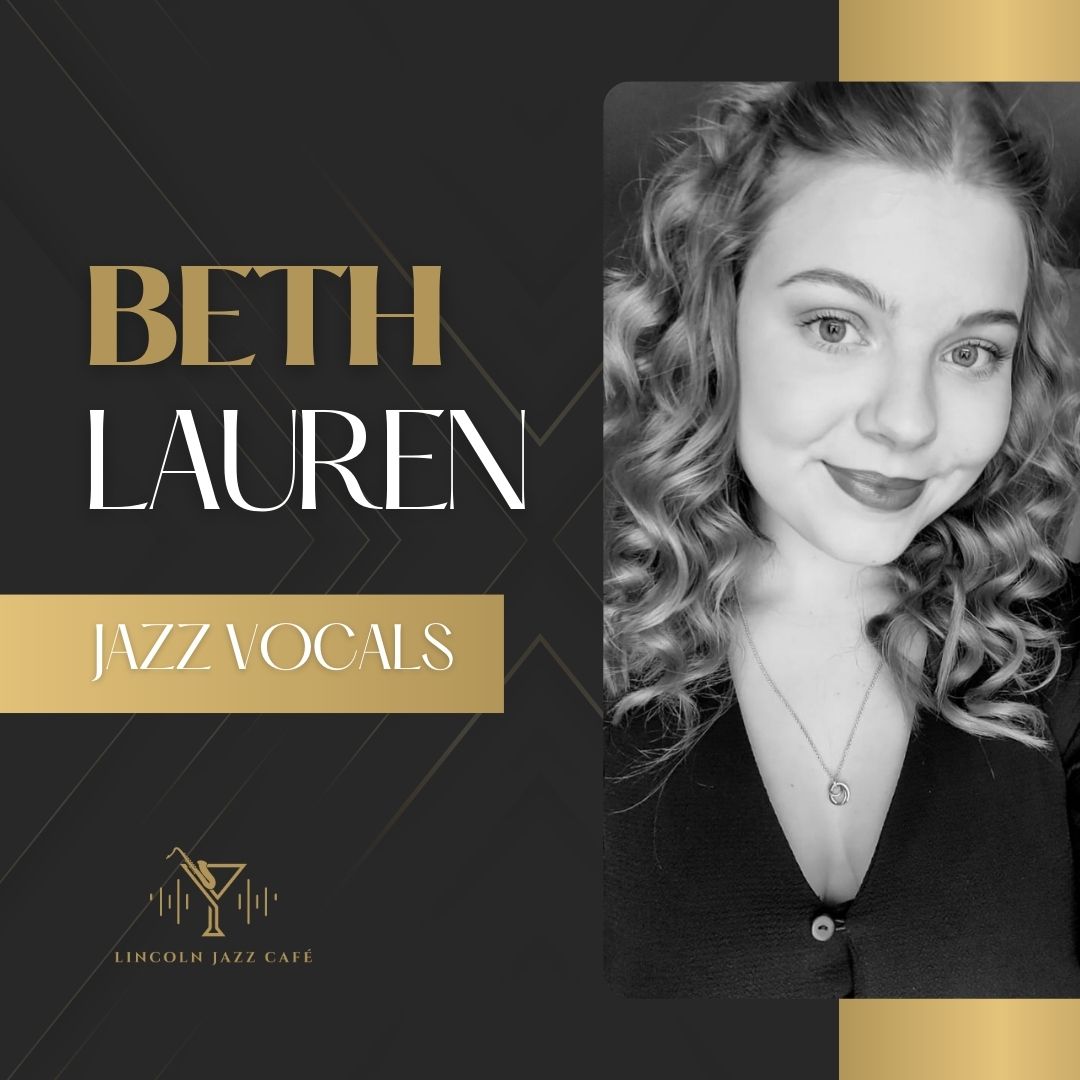 Beth Lauren – Sun, 25th Jun
Join us for a captivating evening of timeless melodies and soulful rhythms as we proudly present the enchanting Beth Lauren, a wonderful jazz, swing, and easy-listening vocalist hailing from North Lincolnshire.
Prepare to be transported to a bygone era, where the elegance of jazz and the infectious energy of swing reign supreme. With her velvety-smooth voice and captivating presence, Beth Lauren effortlessly weaves her magic, paying homage to the greats of the genre while infusing her own unique style into every note. From Ella Fitzgerald's scatting brilliance to the sultry allure of Caro Emerald, Beth Lauren flawlessly interprets songs from a diverse range of eras, allowing her audience to revel in the nostalgic glory of the past.
Don't miss the opportunity to witness the sheer brilliance of Beth Lauren as she shares her love of swing and jazz with a wider audience. Join us for an unforgettable night of music, laughter, and pure musical enchantment.
Save the date: Sunday, 25th June 2023, 6-8.15 pm. Doors open at 5 pm. Please arrive by 5.30 pm. (All Tickets are non-refundable and non-exchangeable)
AT CHECKOUT:
Experience the ultimate convenience at checkout with the ability to add our delectable ANTIPASTI PLATTERS, supplied by our esteemed partner in bespoke catering. Indulge in locally sourced and homemade food, crafted with the freshest ingredients and beautifully presented.
Don't forget to PRE-ORDER your Fine Wine and Champagne selections at checkout to enjoy a delightful 10% DISCOUNT, perfectly complementing our Antipasti platters. Make your event truly special with these premium options.
Ensure you pre-order your desired Antipasti platters, Fine Wine, and Champagne AT LEAST 48 HOURS PRIOR to your event. Happy shopping and let us provide you with an unforgettable experience!