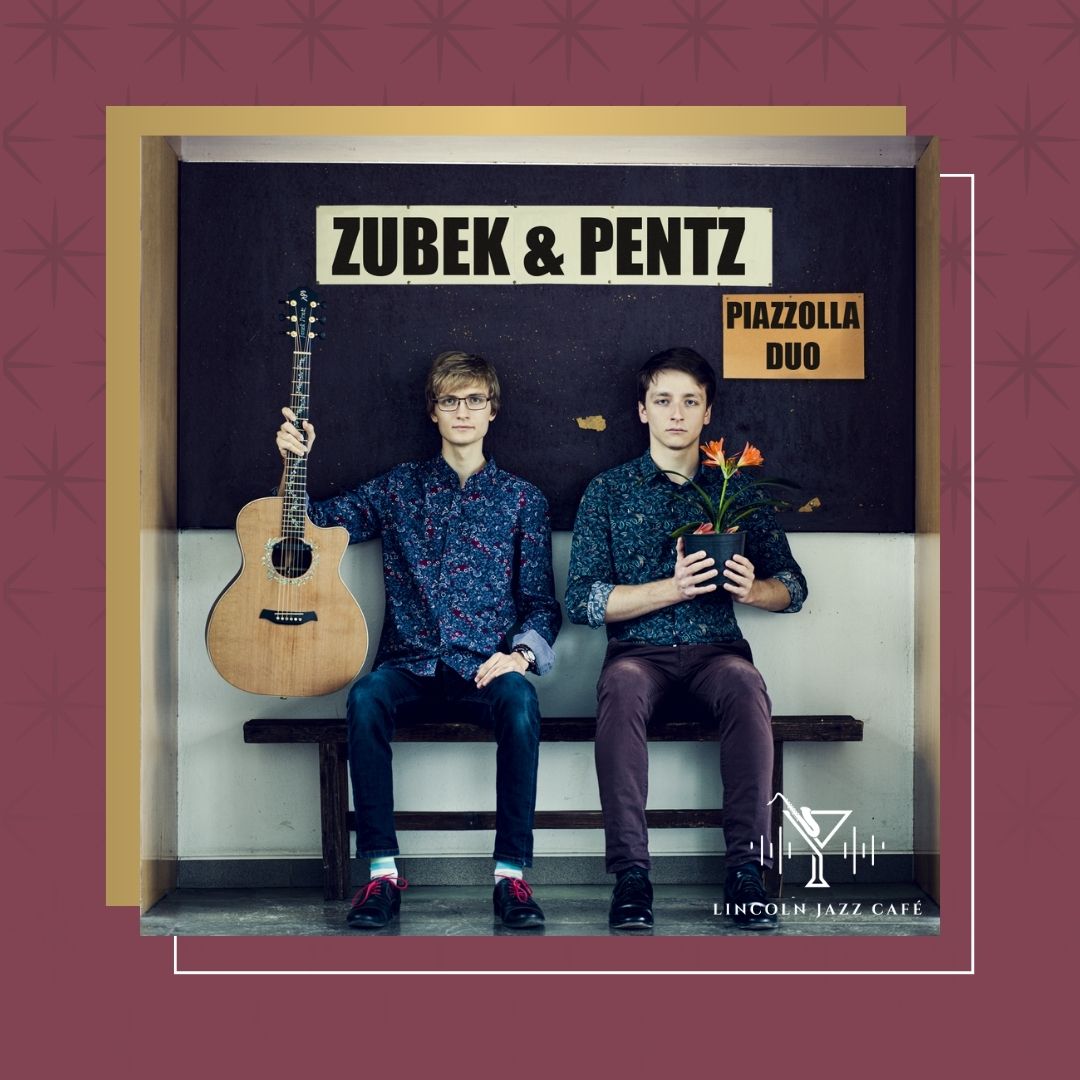 Zubek & Pentz Piazzolla Duo – Sun, 25th Feb
Experience the extraordinary talents of Piotr Zubek and Janek Pentz, two accomplished Polish artists whose musical prowess knows no bounds. Piotr Zubek, a renowned jazz vocalist, songwriter, actor, and broadcaster, boasts an impressive list of accolades, including over 300 music competition victories both in Poland and abroad. He has graced some of Poland's most prestigious stages, including the National Theatre, alongside the country's finest musicians. Zubek's debut album "Moja wycinanka" ("My Cutout") earned him the esteemed Mateusz (Matthew) award from Polish Radio, a testament to its exceptional quality.
Janek Pentz, on the other hand, is a highly regarded Polish acoustic guitarist and composer, celebrated within the fingerstyle scene. He has shared stages with luminaries such as Tommy Emmanuel, Andrew York, Andy McKee, and many others. Pentz's musical journey has taken him on successful tours across Poland, Germany, Austria, Belgium, and the Netherlands, enriching his repertoire and experience. As a film music composer, Pentz's creative genius extends beyond the guitar strings.
Together, as the Piazzolla Duo, Zubek and Pentz pay tribute to the legendary Astor Piazzolla on the 100th anniversary of his birth. They breathe new life into forgotten songs of the Argentinian composer, known for revolutionizing tango with his virtuoso bandoneon skills and pioneering the nuevo tango movement. Their innovative, contemporary arrangements fuse Zubek's jazzy approach to vocal improvisation with Pentz's unique acoustic fingerstyle guitar, creating an enthralling auditory experience that is not to be missed.
Don't miss this rare opportunity to witness the magic of Zubek and Pentz as they transport you through the realms of Piazzolla's timeless compositions. Join us for an evening of musical brilliance that promises to be nothing short of extraordinary. Secure your tickets now for an experience that will resonate long after the final notes have faded.
Save the date: Sunday, 25th February 2024, 6-8 pm. Doors open at 5 pm. Please arrive by 5.30 pm. (All tickets are non-refundable and non-exchangeable)
AT CHECKOUT:
Experience the ultimate convenience at checkout with the ability to add our delectable ANTIPASTI PLATTERS, supplied by our esteemed partner in bespoke catering. Indulge in locally sourced and homemade food, crafted with the freshest ingredients and beautifully presented.
Don't forget to PRE-ORDER your Fine Wine and Champagne selections at checkout to enjoy a delightful 10% DISCOUNT, perfectly complementing our Antipasti platters. Make your event truly special with these premium options.
Ensure you pre-order your desired Antipasti platters, Fine Wine, and Champagne AT LEAST 48 HOURS PRIOR to your event. Happy shopping and let us provide you with an unforgettable experience!