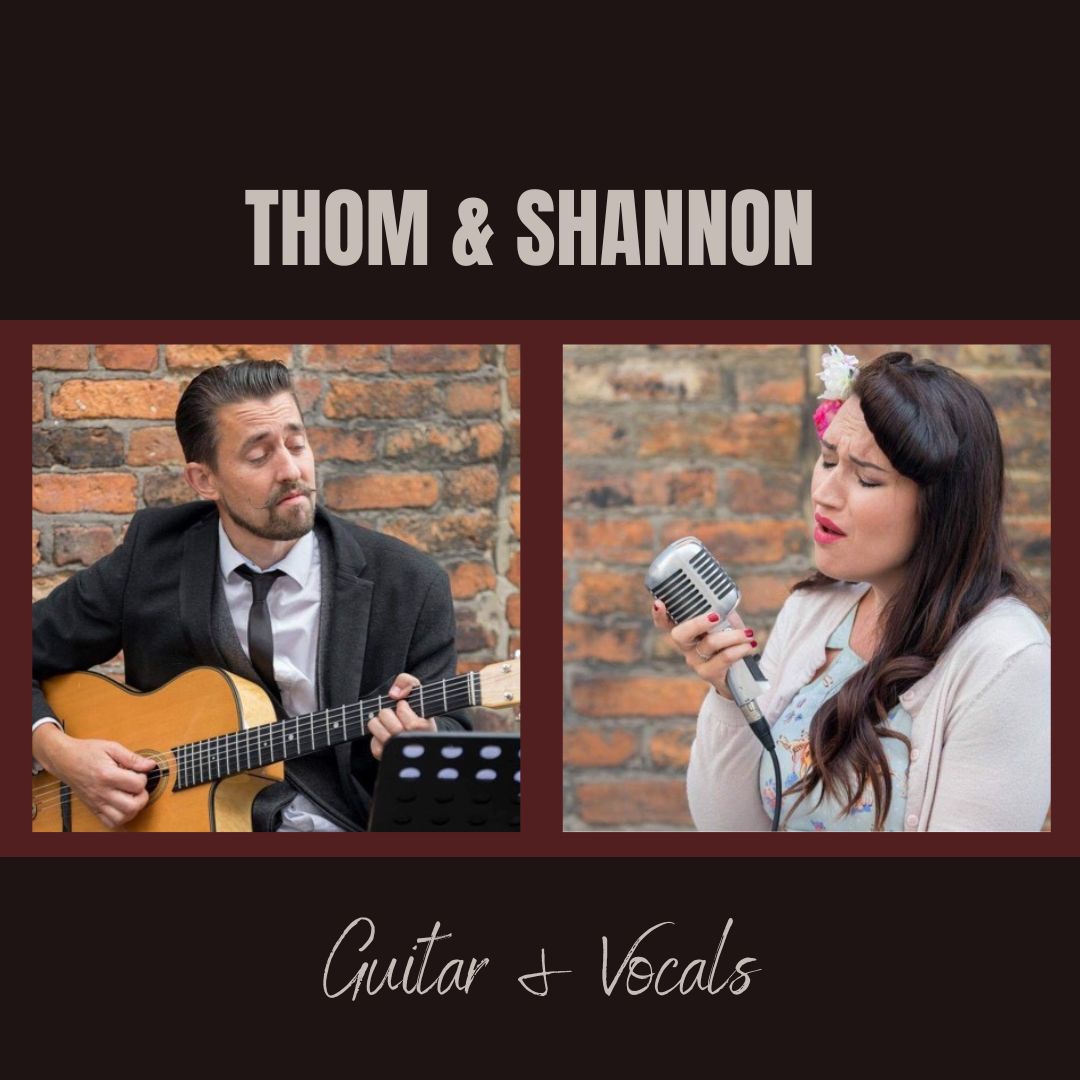 Thom and Shannon – Sun, 9th Jul
Get ready for an unforgettable night of music as Thom and Shannon take the stage! These musical pros have been performing together and in other ensembles for several years, and they've honed their craft to perfection.
Shannon's voice is smooth and emotive, and she's a true jazz singer, often performing traditional jazz with The Pat McCarthy quartet. Thom is a multi-instrumentalist, playing both guitar and trumpet with a range of ensembles, including his Gypsy Jazz band Djanco.
Together, Shannon and Thom have created a unique sound that combines jazz and gypsy swing, sometimes even adding double bass and violin to their performances. Don't miss this opportunity to see these incredibly talented musicians live!
Save the date: Sunday, 9th July 2023, 6-8.15 pm. Doors open at 5 pm. Please arrive by 5.30 pm. (All tickets are non-refundable and non-exchangeable)
AT CHECKOUT:
Experience the ultimate convenience at checkout with the ability to add our delectable ANTIPASTI PLATTERS, supplied by our esteemed partner in bespoke catering. Indulge in locally sourced and homemade food, crafted with the freshest ingredients and beautifully presented.
Don't forget to PRE-ORDER your Fine Wine and Champagne selections at checkout to enjoy a delightful 10% DISCOUNT, perfectly complementing our Antipasti platters. Make your event truly special with these premium options.
Ensure you pre-order your desired Antipasti platters, Fine Wine, and Champagne AT LEAST 48 HOURS PRIOR to your event. Happy shopping and let us provide you with an unforgettable experience!