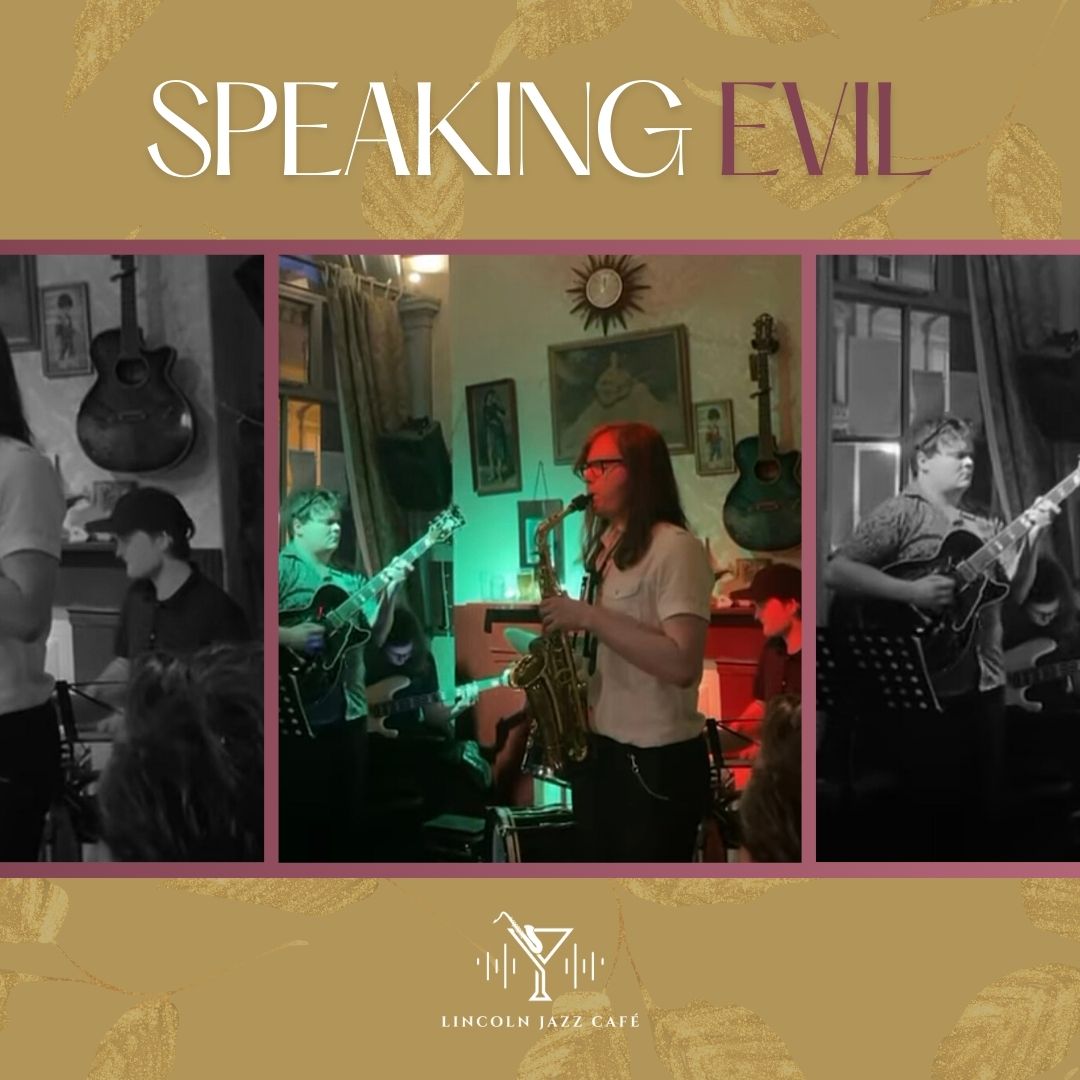 'Speaking Evil' Trio
Step right up and don't miss your chance to witness an evening of soulful jazz and contemporary twists at its finest! Speaking Evil, a dynamic band, performing as a trio of talented musicians, will take the stage to showcase their unique sound that blends the classic energy of 60s jazz with a modern twist.
Founded by Harry Stobart on drums and Per Alexander on guitar, Speaking Evil began as a tribute to the great Wayne Shorter. However, the band quickly grew and developed their own compositions that pay homage to bop giants like Wayne, Lee Morgan, and Freddie Hubbard.
Based in Leeds, now, Speaking Evil is on tour, with an exciting new performance featuring their incredible bass player, David Bullock. Focusing on the works of guitar player Per, this trio will transport you through the ages of jazz with their smooth sounds and electric energy.
Whether you're a die-hard jazz fan or just love great music, this is an event not to be missed. Grab your tickets now and experience Speaking Evil's unique sound for yourself!
Save the date: Thursday, 1st June 2023, 7.30-9.45 pm. Doors open at 6 pm. Please arrive by 7 pm.
AT CHECKOUT:
Experience the ultimate convenience at checkout with the ability to add our delectable ANTIPASTI PLATTERS, supplied by our esteemed partner in bespoke catering. Indulge in locally sourced and homemade food, crafted with the freshest ingredients and beautifully presented.
Don't forget to PRE-ORDER your Fine Wine and Champagne selections at checkout to enjoy a delightful 10% DISCOUNT, perfectly complementing our Antipasti platters. Make your event truly special with these premium options.
Ensure you pre-order your desired Antipasti platters, Fine Wine, and Champagne AT LEAST 48 HOURS PRIOR to your event. Happy shopping and let us provide you with an unforgettable experience!