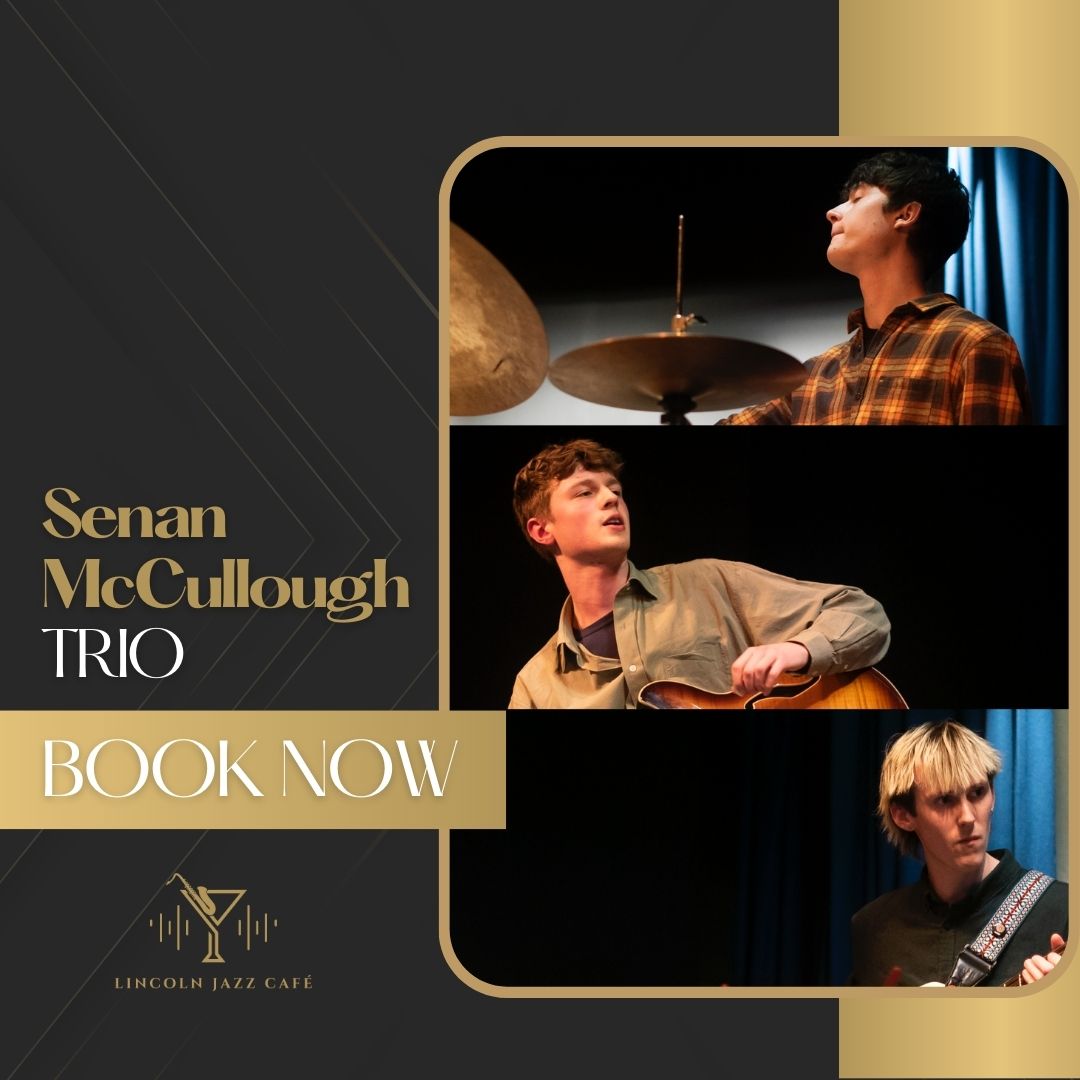 Senan McCullough Trio
Get ready to be swept away by the contemporary jazz project that is the Senan McCullough Trio! Combining the best of modern jazz with alternative influences, this trio is redefining what a jazz trio can be. With influences ranging from the likes of Ari Hoenig, Julian Lage, and Tom Ollendorff, the Senan McCullough Trio promises to take you on a journey through playful grooves, driving swing, and rich soundscapes that will leave you wanting more.
Led by the dynamic and talented Senan McCullough on drums, this trio is made up of some of the most exciting musicians to have come out of Leeds Conservatoire in recent years. Conor Thomas on electric guitar and Woody Hayden on electric bass complete the trio, and together they are a powerhouse of sound and skill.
The Senan McCullough Trio's repertoire consists of fresh, original compositions as well as progressive takes on jazz standards. The result is a mesmerizing fusion of intense improvisation, rhythmic interplay, and textural experimentation that will leave you spellbound.
Don't miss out on this incredible musical experience! Get your tickets now for the Senan McCullough Trio's performance in June 2023 and immerse yourself in the magic of their unique blend of contemporary jazz. Whether you're a die-hard jazz fan or simply looking for a night of unforgettable music, the Senan McCullough Trio is not to be missed. Get your tickets now!
Save the date: Thursday, 15th June 2023, 7.30 pm. Doors open at 6 pm. Please arrive by 7 pm. (All tickets are non-refundable and non-exchangeable)
AT CHECKOUT:
Experience the ultimate convenience at checkout with the ability to add our delectable ANTIPASTI PLATTERS, supplied by our esteemed partner in bespoke catering. Indulge in locally sourced and homemade food, crafted with the freshest ingredients and presented beautifully.
Don't forget to PRE-ORDER your Fine Wine and Champagne selections at checkout to enjoy a delightful 10% DISCOUNT, perfectly complementing our Antipasti platters. Make your event truly special with these premium options.
Ensure you pre-order your desired Antipasti platters, Fine Wine, and Champagne AT LEAST 48 HOURS PRIOR to your event. Happy shopping and let us provide you with an unforgettable experience!