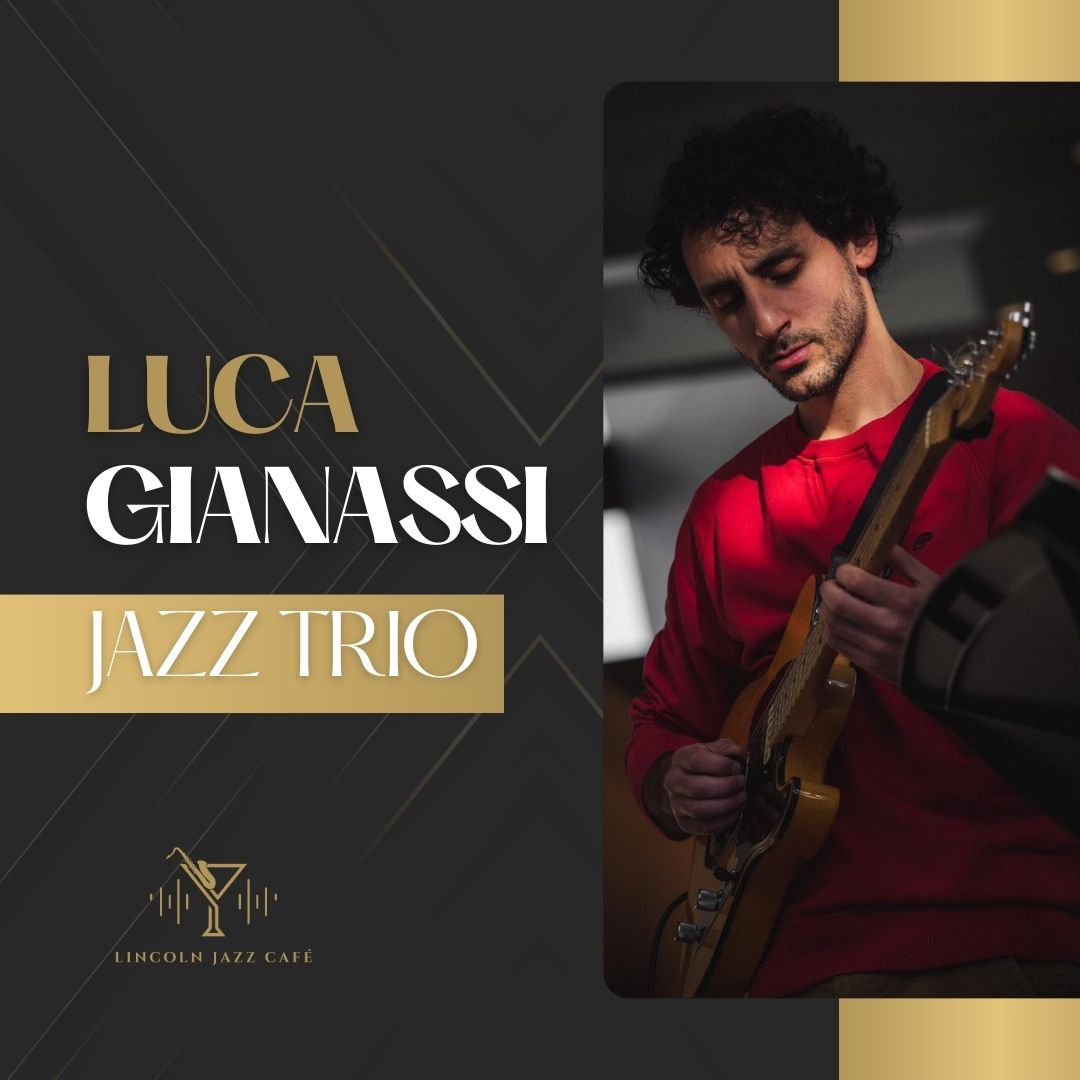 Luca Gianassi Jazz Trio – Sun, 28th Jan
Join us for an unforgettable evening of jazz with the Luca Gianassi Trio, a group of exceptionally talented young musicians hailing from Birmingham, UK. Graduates of the prestigious Royal Birmingham Conservatoire, this trio draws inspiration from jazz legends like Kurt Rosenwinkel, John Coltrane, Jonathan Kreisberg, and more. Their repertoire is characterised by original arrangements and compositions in the bebop and contemporary style, resulting in a truly unique and dynamic sound.
Luca Gianassi, the driving force behind the trio, boasts an impressive musical resume, having participated in numerous projects showcased at renowned venues including Eastside Jazz Club, Symphony Hall Birmingham, Cheltenham Jazz Festival, and the iconic Ronnie Scott's.
Joining Luca on stage are the exceptionally talented Thomas Marsh on bass and the rhythmic powerhouse Reece Downton on drums. Together, their shared passion for jazz and exceptional musicianship promise an experience that is not to be missed for any jazz enthusiast across the country.
Don't miss the chance to witness the future of jazz unfold before your eyes. Get ready for a night of unparalleled musicality and innovation with the Luca Gianassi Trio. Grab your tickets now!
Save the date: Sunday, 28th January 2024, 6-8.15 pm. Doors open at 5 pm. Please arrive by 5.30 pm. (All tickets are non-refundable and non-exchangeable)
AT CHECKOUT:
Experience the ultimate convenience at checkout with the ability to add our delectable ANTIPASTI PLATTERS, supplied by our esteemed partner in bespoke catering. Indulge in locally sourced and homemade food, crafted with the freshest ingredients and beautifully presented.
Don't forget to PRE-ORDER your Fine Wine and Champagne selections at checkout to enjoy a delightful 10% DISCOUNT, perfectly complementing our Antipasti platters. Make your event truly special with these premium options.
Ensure you pre-order your desired Antipasti platters, Fine Wine, and Champagne AT LEAST 48 HOURS PRIOR to your event. Happy shopping and let us provide you with an unforgettable experience!