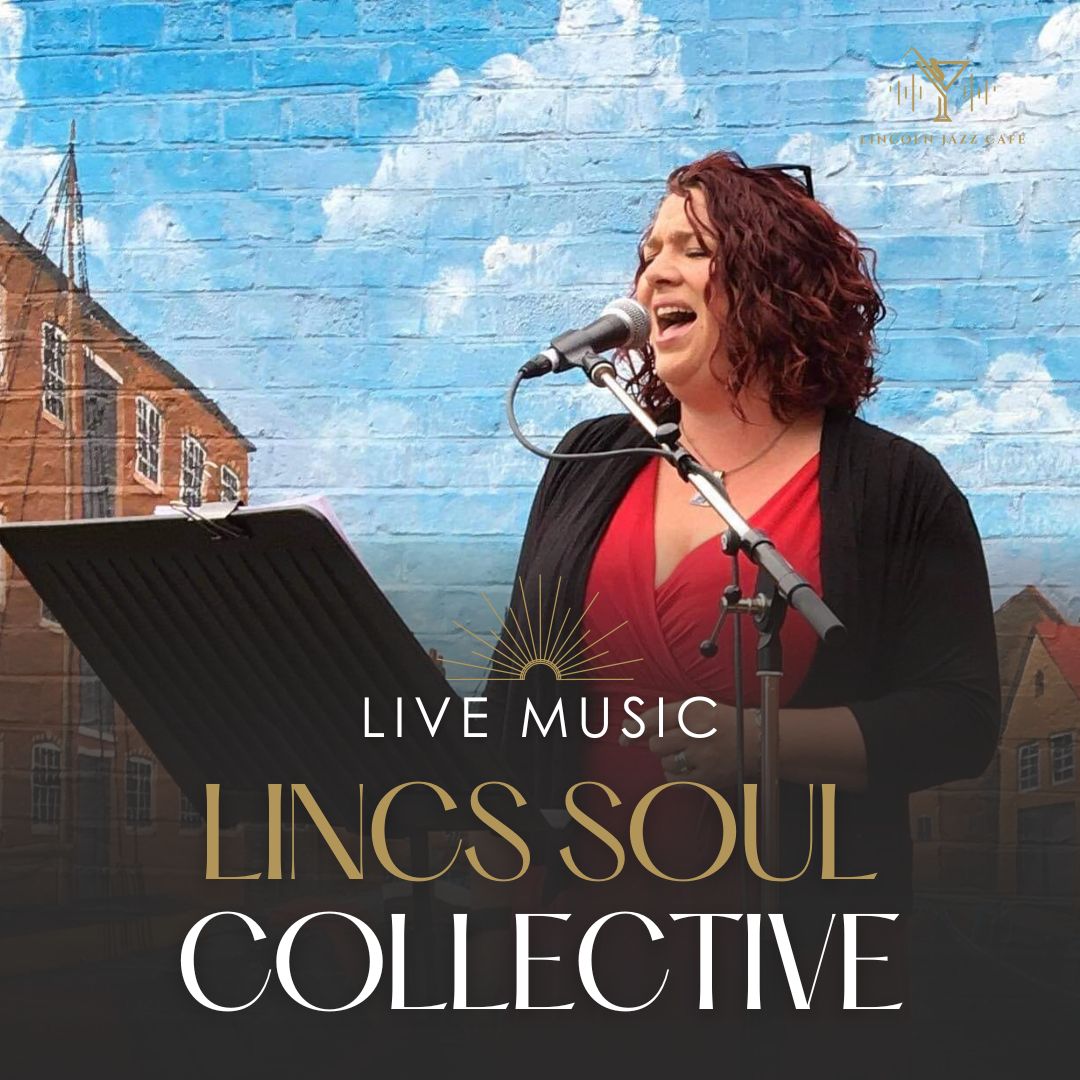 Lincs Soul Collective – Sun, 15th Oct
Experience an evening of pure musical enchantment as the highly acclaimed Lincs Soul Collective graces the stage once again at the Lincoln Jazz Café. Having consistently sold out their shows, this talented group of musicians hailing from Lincolnshire is ready to mesmerise audiences with their diverse repertoire of soul, jazz, gospel, and blues.
Prepare to be moved by the captivating vocals of Liz McIntosh and the sublime piano skills of David Allsop, as they deliver a soul-stirring performance filled with warmth, richness, and an abundance of soulful melodies. Don't miss this extraordinary event.
Reviews:
'Played for our Playgoers 99th celebration, great music, great fun band' – Kas
'Wonderful! There are so many occasions I can imagine having this talented collective at. Talented and fun! Absolutely brilliant.' – Thomasin
'We've just got home from the Riverhead Theatre in Louth, where David and Liz performed to rapturous applause, requests for encores and a standing ovation. There are no words that could do justice to the talent, craft and dynamics of today's performance. I am completely blown away! Liz's vocals are rich, she has an amazing vocal range, beautiful tone and the ability to express the emotions in every song. Couple that with David's astonishing virtuosity at the piano and you have a recipe for wonder! Spell -binding!' – Tamsin
Save the date: Sunday, 15th October 2023, 6-8 pm. Doors open at 5 pm. Please arrive by 5.30 pm. (All tickets are non-refundable and non-exchangeable)
AT CHECKOUT:
Experience the ultimate convenience at checkout with the ability to add our delectable ANTIPASTI PLATTERS, supplied by our esteemed partner in bespoke catering. Indulge in locally sourced and homemade food, crafted with the freshest ingredients and beautifully presented.
Don't forget to PRE-ORDER your Fine Wine and Champagne selections at checkout to enjoy a delightful 10% DISCOUNT, perfectly complementing our Antipasti platters. Make your event truly special with these premium options.
Ensure you pre-order your desired Antipasti platters, Fine Wine, and Champagne AT LEAST 48 HOURS PRIOR to your event. Happy shopping and let us provide you with an unforgettable experience!
Sold out!