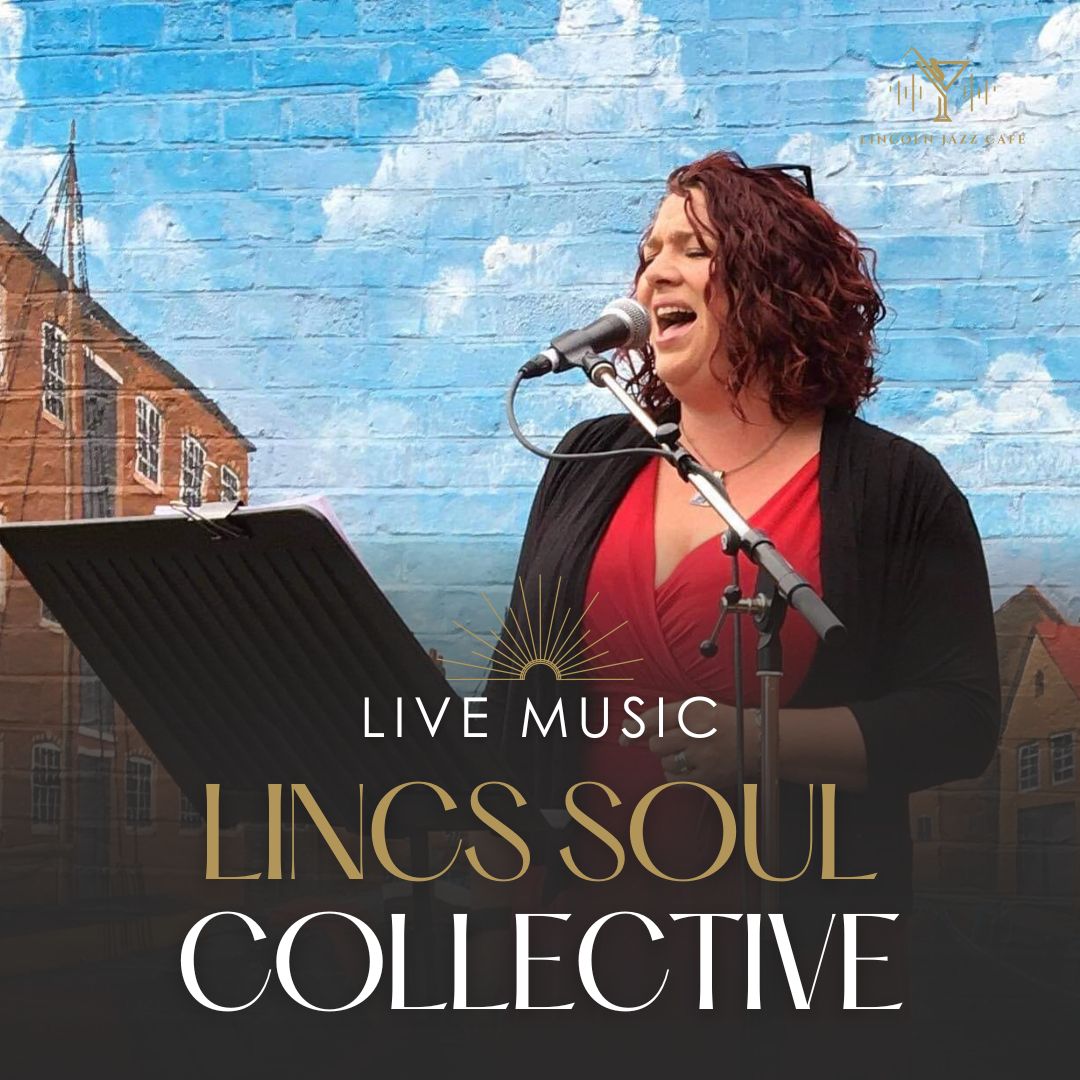 Lincs Soul Collective – Sun, 17th Dec, 7.30pm – CHRISTMAS SPECIAL
Lincs Soul Collective's Christmas Spectacular!
Get ready for an enchanting evening of soul, blues, and jazz standards, with a sprinkle of festive magic! Lincs Soul Collective is back at Lincoln Jazz Café this December 2023, and this time, they're bringing the sensational Jamie Nowell on guitar, transforming into an incredible trio.
Founding members, Liz McIntosh with her mesmerizing vocals and David Allsop on the keys, are set to deliver another unforgettable performance. From soulful classics to their unique take on modern hits, they promise to transport you to a musical wonderland.
But don't just take our word for it! Here's what some of their fans have to say:
🌟 "Absolutely stunning! Liz & David played my wedding & could not have been more perfect. Liz has the most beautiful voice & David the most incredible pianist. And, two of the nicest people you can meet!"
🌟 "Saw them last night at Jazz Cafe and can't say how amazing they are! Liz' voice is just perfection and the pianist was second to none! Not sure how I've not come across them before but I will definitely seek them out again! Can highly recommend Lincs Soul Collective and wonderful venue – best night full of a wonderful mix of songs! Real feel good factor!"
🌟 "I've been to two gigs now and can't wait for the next one 🤩 Fabulous vocals from Liz, putting her own interpretation on some iconic tunes and much loved faves. So talented. In fact, the whole band is able to take you away to another era entirely – brilliant! 🙌"
Don't miss this special Christmas event! Join us at Lincoln Jazz Café, and let the Lincs Soul Collective trio create a musical experience that will warm your heart and lift your spirits. Get ready for a season of soulful celebrations!
*Please bear with us as we prepare for this second event of the night, with the intention of opening the doors at 6:30-6.45 pm, although there might be a slight delay. We kindly request that you arrive by 7:00 pm at the latest.
Save the date: Sunday, 17th December 2023, 7.30-9.45 pm. Doors open at 6.45 pm. Please arrive by 7 pm. (All tickets are non-refundable and non-exchangeable)
AT CHECKOUT:
Experience the ultimate convenience at checkout with the ability to add our delectable ANTIPASTI PLATTERS, supplied by our esteemed partner in bespoke catering. Indulge in locally sourced and homemade food, crafted with the freshest ingredients and beautifully presented.
Don't forget to PRE-ORDER your Fine Wine and Champagne selections at checkout to enjoy a delightful 10% DISCOUNT, perfectly complementing our Antipasti platters. Make your event truly special with these premium options.
Ensure you pre-order your desired Antipasti platters, Fine Wine, and Champagne AT LEAST 48 HOURS PRIOR to your event. Happy shopping and let us provide you with an unforgettable experience!
Sold out!