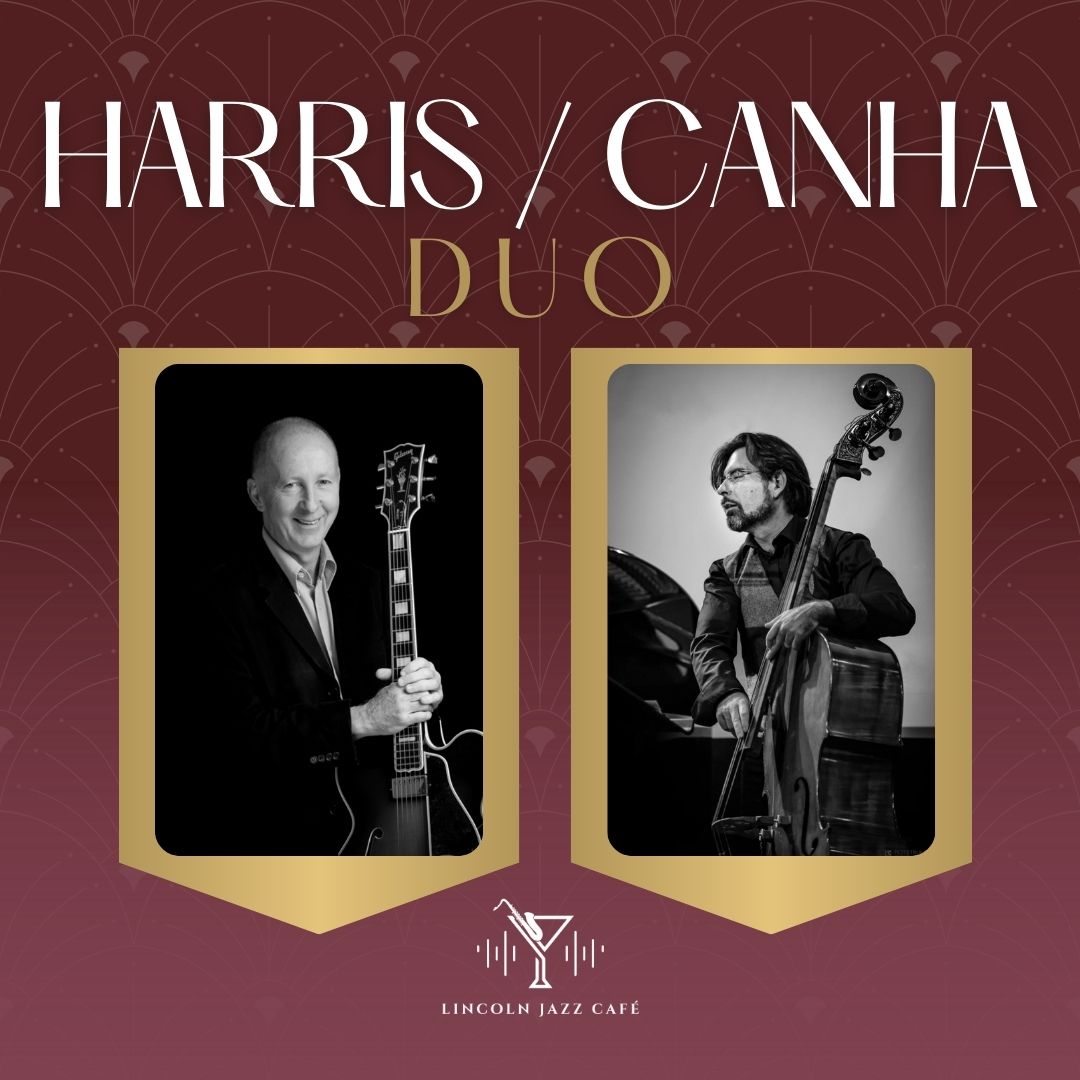 Harris / Canha Jazz Duo
Get ready to be blown away by the dynamic and soulful duo of Derrick Harris and José Canha at our intimate cocktail and wine bar, where you'll be able to enjoy the music up close and personal. With their incredible talents and impressive backgrounds, these musicians are sure to deliver a captivating live jazz performance that will leave you wanting more.
Derrick Harris, a prolific guitarist and composer, has made a name for himself in the jazz scene with his unique sound and rich musical experience. He has released several albums, including his most recent work "Ripples", a trio recording that showcases his impressive skills both as a writer and performer. Derrick's previous work, "And Then Some", received recognition from Jazz Yorkshire and was shortlisted for an award as composer/arranger of the year. He has also lent his talents to various orchestras, including the Royal Northern Sinfonia, The Halle Orchestra, and The Royal Liverpool Philharmonic Orchestra. Derrick's guitar playing has been featured on numerous TV shows and radio programs, making him a well-known figure in the music industry.
Joining Derrick on stage is the incredibly talented José Canha, a Portuguese-born musician who has dedicated his life to mastering the double bass in the genre of blues and jazz. José co-founded the band "Charlie & the BluesCats" and has supported legendary blues artist B.B. King on two occasions. He started his classical studies with Miguel Leiria in 2005, became a teacher at Escola de Jazz do Barreiro three years later, obtained a Bachelor's degree (Honours) from Escola Superior de Música de Lisboa in 2008, and later pursued a Postgraduate Diploma Degree from Universidade de Évora. He has also collaborated on various projects across different genres and styles, including Bossa Nova, Jazz, Blues, R&B, Manouche, Rock, Funk, and Fado, showcasing his versatility as a bassist. José's passion for jazz led him to pursue yet further instruction, and he is currently pursuing a Master's Degree in Jazz Music performance at the London College of Music/University of West London.
Together, Derrick and José are a formidable duo, blending their diverse backgrounds and unique styles to create a sound that is truly special. Their live performance promises to be an unforgettable experience, with soulful melodies, intricate harmonies, and mesmerizing rhythms that will transport you to another world. Don't miss out on this opportunity to see two such talented and skilled jazz musicians, performing live. Get your tickets now and be prepared to be dazzled by the incredible sounds of Derrick Harris and José Canha!
Save the date: Thursday, 29th June 2023, 7.30 pm. Doors open at 6 pm. Please arrive by 7 pm.
AT CHECKOUT:
Experience the ultimate convenience at checkout with the ability to add our delectable ANTIPASTI PLATTERS, supplied by our esteemed partner in bespoke catering. Indulge in locally sourced and homemade food, crafted with the freshest ingredients and beautifully presented.
Don't forget to PRE-ORDER your Fine Wine and Champagne selections at checkout to enjoy a delightful 10% DISCOUNT, perfectly complementing our Antipasti platters. Make your event truly special with these premium options.
Ensure you pre-order your desired Antipasti platters, Fine Wine, and Champagne AT LEAST 48 HOURS PRIOR to your event. Happy shopping and let us provide you with an unforgettable experience!