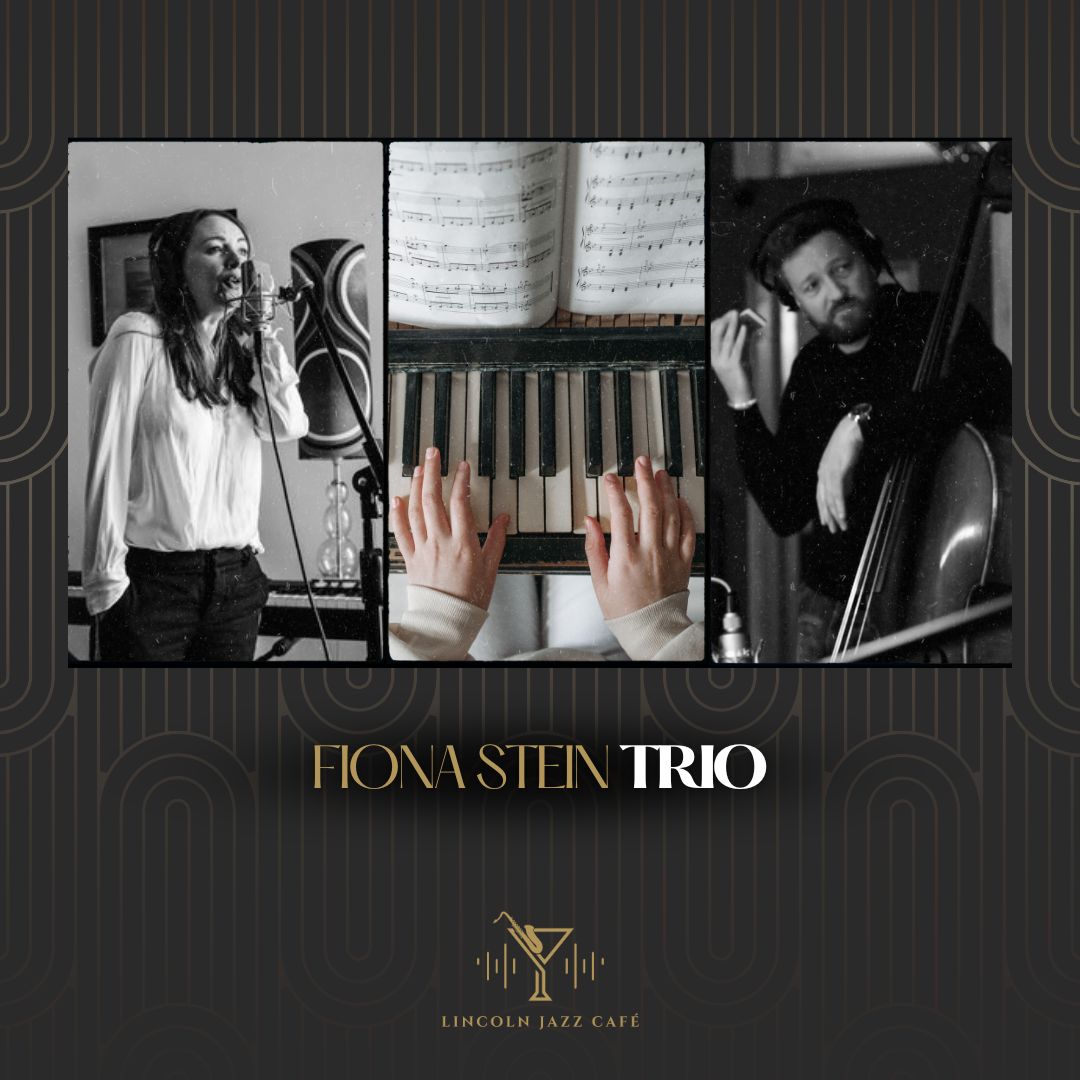 The Fiona Stein Trio – Sun, 10th Dec, 3.30pm – CHRISTMAS SPECIAL
🎄 Christmas Special: The Fiona Stein Trio – A Holiday Celebration of Musical Magic! 🎄
Step into a world of enchanting melodies and festive cheer as the Fiona Stein Trio graces the stage for a special Christmas performance!
Fiona Stein's musical evolution, from classical violin and piano to the mesmerizing fusion of jazz, soul, and funk, has crafted a sound that sparkles with holiday spirit. Her captivating vocals and collaborative brilliance with Hubtone exemplify her extraordinary talent.
Joining Fiona is the illustrious Rachael Johnson, a standout UK jazz pianist renowned for her awe-inspiring renditions at esteemed festivals and clubs. Her virtuosity promises to transport you to a winter wonderland of musical delight.
Completing this trio of holiday maestros is bass virtuoso Andy Tytherleigh, boasting over two decades of genre-spanning expertise and collaborations with Grammy-nominated artists. His rhythmic precision sets the heartbeat for a night of festive revelry.
Embark on a musical journey that transcends genres and kindles the holiday spirit. The harmonies and infectious energy of this trio will have you swaying to the rhythm in joyful celebration. Don't miss this enchanting afternoon of musical power and extraordinary creativity.
Secure your tickets now for The Fiona Stein Trio's Christmas Special, and be prepared to be moved, inspired, and utterly captivated! 🎶🌟
*Please keep in mind that the 3.30 pm start is the first performance of the day. We kindly request that you graciously vacate your table by 6.15 pm, as we need to prepare for the second performance. Your understanding and cooperation in making this enchanting evening seamless for all attendees is greatly appreciated.
Save the date: Sunday, 10th December 2023, 3.30-5.45 pm. Doors open at 2.30 pm. Please arrive by 3 pm. (All tickets are non-refundable and non-exchangeable)
AT CHECKOUT:
Experience the ultimate convenience at checkout with the ability to add our delectable ANTIPASTI PLATTERS, supplied by our esteemed partner in bespoke catering. Indulge in locally sourced and homemade food, crafted with the freshest ingredients and beautifully presented.
Don't forget to PRE-ORDER your Fine Wine and Champagne selections at checkout to enjoy a delightful 10% DISCOUNT, perfectly complementing our Antipasti platters. Make your event truly special with these premium options.
Ensure you pre-order your desired Antipasti platters, Fine Wine, and Champagne AT LEAST 48 HOURS PRIOR to your event. Happy shopping and let us provide you with an unforgettable experience!