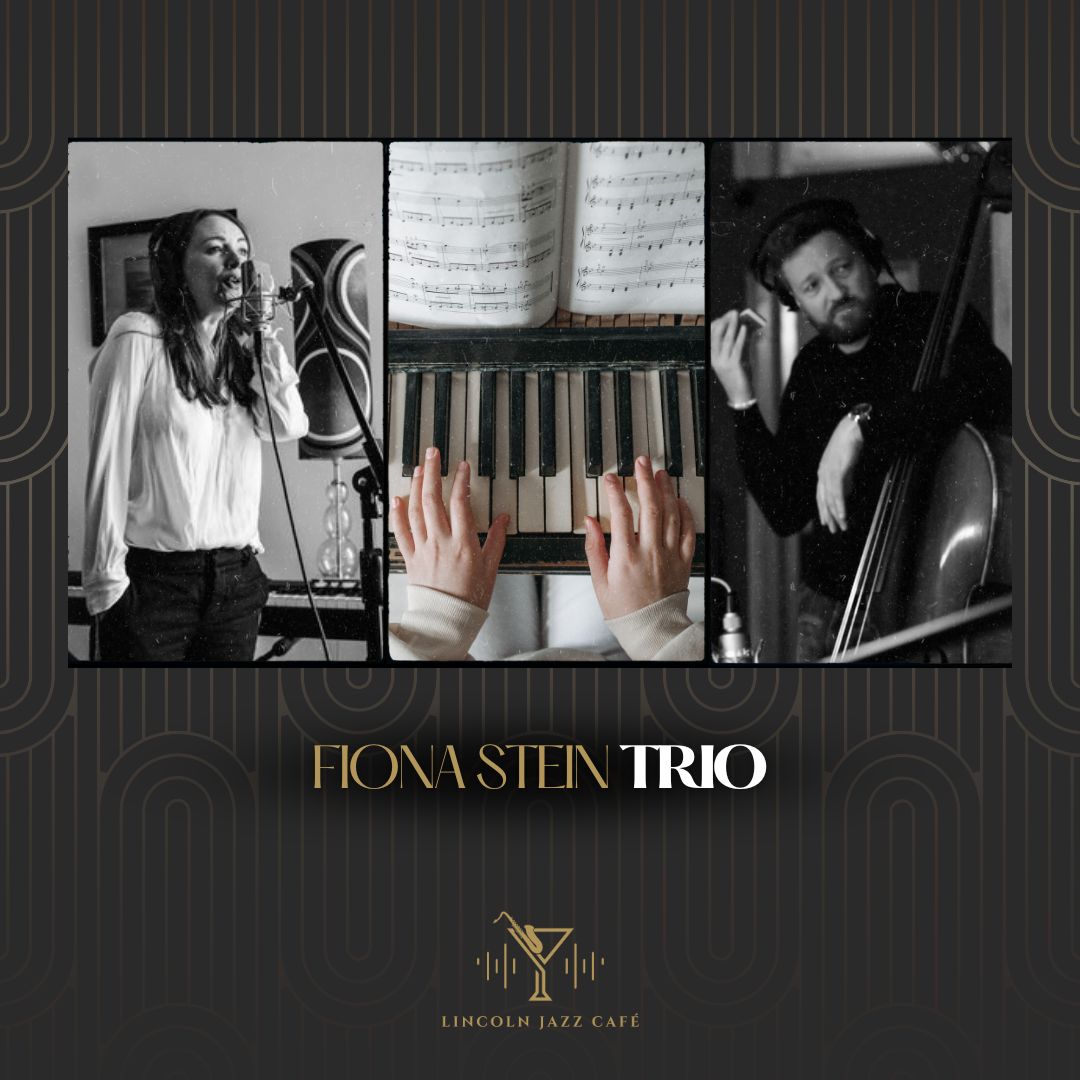 Fiona Stein Trio – Mon, 28th Aug – Bank Holiday Special
BANK HOLIDAY MONDAY SPECIAL
Experience an unforgettable evening of mesmerizing music with the Fiona Stein Trio! Prepare to be captivated by the soulful sounds and incredible talent of these three extraordinary musicians.
Fiona Stein, a versatile artist with a background in classical violin and piano, has embarked on a musical journey that has taken her to new heights. With her enchanting vocals and dynamic stage presence, Fiona has mastered the art of fusing jazz, soul, and funk, creating a sound that is uniquely her own. Her contributions to Hubtone's commercial releases as a composer and vocalist have garnered widespread acclaim, showcasing her ability to create captivating melodies that resonate with audiences of all backgrounds.
Joining Fiona on stage is the exceptional pianist Rachael Johnson. Hailing from Kettering, Northants, Rachael has established herself as one of the brightest stars in the UK jazz scene. Her performances at renowned jazz clubs and prestigious festivals, including the North Sea Jazz Festival and the Copenhagen Winter Jazz Festival, have left audiences in awe of her virtuosity and undeniable talent. Prepare to be transported by Rachael's intricate melodies and soul-stirring improvisations, as she weaves a tapestry of musical magic.
Completing this extraordinary trio is the acclaimed bass player, Andy Tytherleigh. With over two decades of experience in the music industry, Andy has honed his craft to perfection. His mastery of both the upright and electric bass is evident in his extensive discography, spanning genres from jazz to folk to electronica. Having collaborated with Grammy-nominated artists such as Zoe Johnston, Andy's impeccable sense of rhythm and unparalleled skill will anchor the trio's performance, providing a solid foundation for their musical exploration.
Together, Fiona Stein, Rachael Johnson, and Andy Tytherleigh will take you on a musical journey that transcends boundaries and defies categorization. Their seamless blend of genres, rich harmonies, and infectious energy will have you tapping your feet and swaying to the rhythm in no time. Whether you're a jazz aficionado or simply someone who appreciates exceptional musicianship, this is an event you do not want to miss.
Secure your tickets now for the Fiona Stein Trio, and immerse yourself in an evening of soulful melodies, breathtaking improvisations, and an atmosphere that will leave you spellbound. Join us for a night that celebrates the power of music and the boundless creativity of these extraordinary artists. Get ready to be moved, inspired, and completely captivated by the Fiona Stein Trio!
Save the date: Monday, 28th August 2023, 6-8 pm. Doors open at 5 pm. Please arrive by 5.30 pm. (All tickets are non-refundable and non-exchangeable)
AT CHECKOUT:
Experience the ultimate convenience at checkout with the ability to add our delectable ANTIPASTI PLATTERS, supplied by our esteemed partner in bespoke catering. Indulge in locally sourced and homemade food, crafted with the freshest ingredients and beautifully presented.
Don't forget to PRE-ORDER your Fine Wine and Champagne selections at checkout to enjoy a delightful 10% DISCOUNT, perfectly complementing our Antipasti platters. Make your event truly special with these premium options.
Ensure you pre-order your desired Antipasti platters, Fine Wine, and Champagne AT LEAST 48 HOURS PRIOR to your event. Happy shopping and let us provide you with an unforgettable experience!