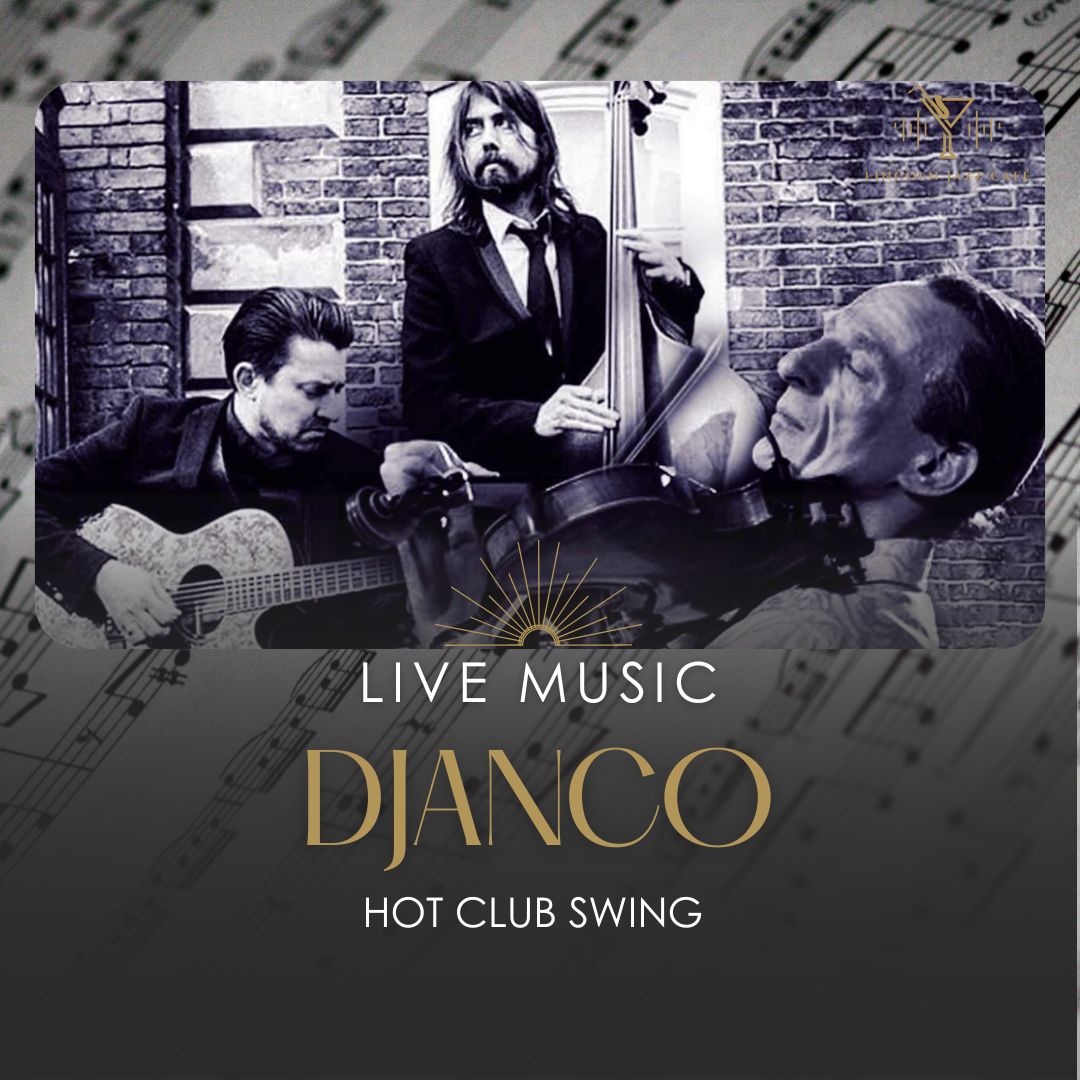 Djanco – Sun, 1st Oct
Djanco – Hot Club Swing – an unforgettable experience! With the talented Andy Aitchison on violin, this event promises to be nothing short of spectacular. Andy is a seasoned performer and is considered to be one of the leading swing jazz violinists of all time!
Djanco draws its influences from a variety of sources, including the legendary Stephane Grappelli, Artie Shaw, Charlie Parker, and Dizzie Gillespie. The blend of virtuosic interplay between Andy's violin and Thom Whitworth's guitar is what sets Djanco apart and never fails to engage and delight the audience. With playful exchanges and cheeky chats with the crowd, Djanco's performance is sure to be a fantastic, high-octane, and superb quality jazz experience in the Django Reinhardt/Stephane Grappelli mold.
So, if you're a fan of swing jazz or are looking for a unique and unforgettable experience, this is the event for you. Don't miss out on the opportunity to witness the incredible talents of Andy Aitchison and Djanco. Get your tickets today and give yourself the gift of an unforgettable experience!
Save the date: Sunday, 1st October 2023, 6-8.15 pm. Doors open at 5 pm. Please arrive by 5.30 pm. (All tickets are non-refundable and non-exchangeable)
AT CHECKOUT:
Experience the ultimate convenience at checkout with the ability to add our delectable ANTIPASTI PLATTERS, supplied by our esteemed partner in bespoke catering. Indulge in locally sourced and homemade food, crafted with the freshest ingredients and beautifully presented.
Don't forget to PRE-ORDER your Fine Wine and Champagne selections at checkout to enjoy a delightful 10% DISCOUNT, perfectly complementing our Antipasti platters. Make your event truly special with these premium options.
Ensure you pre-order your desired Antipasti platters, Fine Wine, and Champagne AT LEAST 48 HOURS PRIOR to your event. Happy shopping and let us provide you with an unforgettable experience!
Sold out!