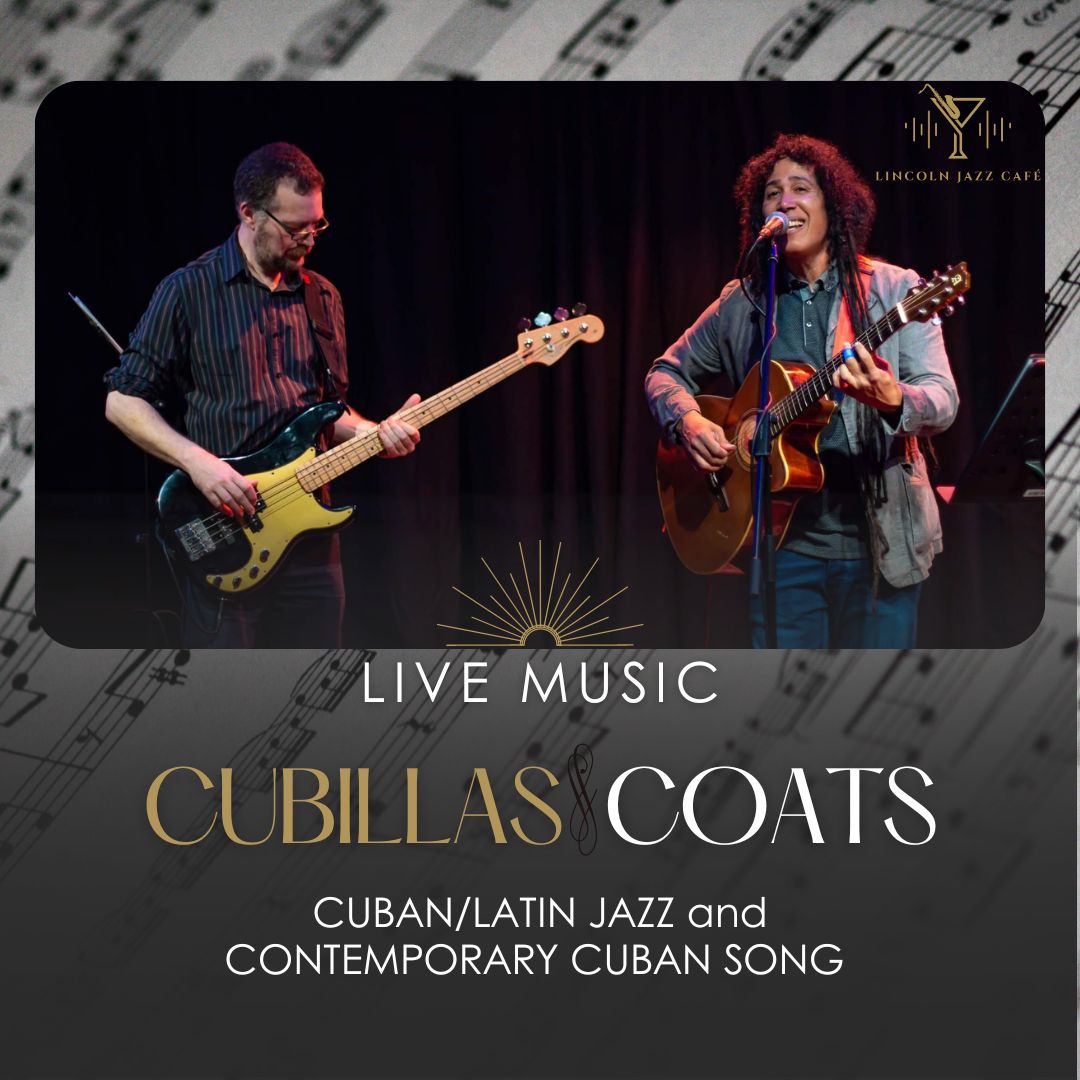 Ariel Cubillas / Robert Coates – Thu, 27th Jul
The music of Ariel Cubillas Cuban singer/songwriter is created from nostalgia, and within it, there is a firm reassurance of Ariel's roots.
Ariel and Robert perform as a DUO, who will take you on a journey of Cuban rhythms and melodic twists, unexpectedly transforming into something completely new, rather brilliant, as well as sincere and musically, incredibly effective!
This way you can experience the exchange between traditional Cuban music and signs of other musical sounds, such as some traces of flamenco: an excellent example of a Contemporary Cuban Song!
Save the date: Thursday, 27th July 2023, 7.30-9.45 pm. Doors open at 6 pm. Please arrive by 7 pm. (All tickets are non-refundable and non-exchangeable)
AT CHECKOUT:
Experience the ultimate convenience at checkout with the ability to add our delectable ANTIPASTI PLATTERS, supplied by our esteemed partner in bespoke catering. Indulge in locally sourced and homemade food, crafted with the freshest ingredients and beautifully presented.
Don't forget to PRE-ORDER your Fine Wine and Champagne selections at checkout to enjoy a delightful 10% DISCOUNT, perfectly complementing our Antipasti platters. Make your event truly special with these premium options.
Ensure you pre-order your desired Antipasti platters, Fine Wine, and Champagne AT LEAST 48 HOURS PRIOR to your event. Happy shopping and let us provide you with an unforgettable experience!