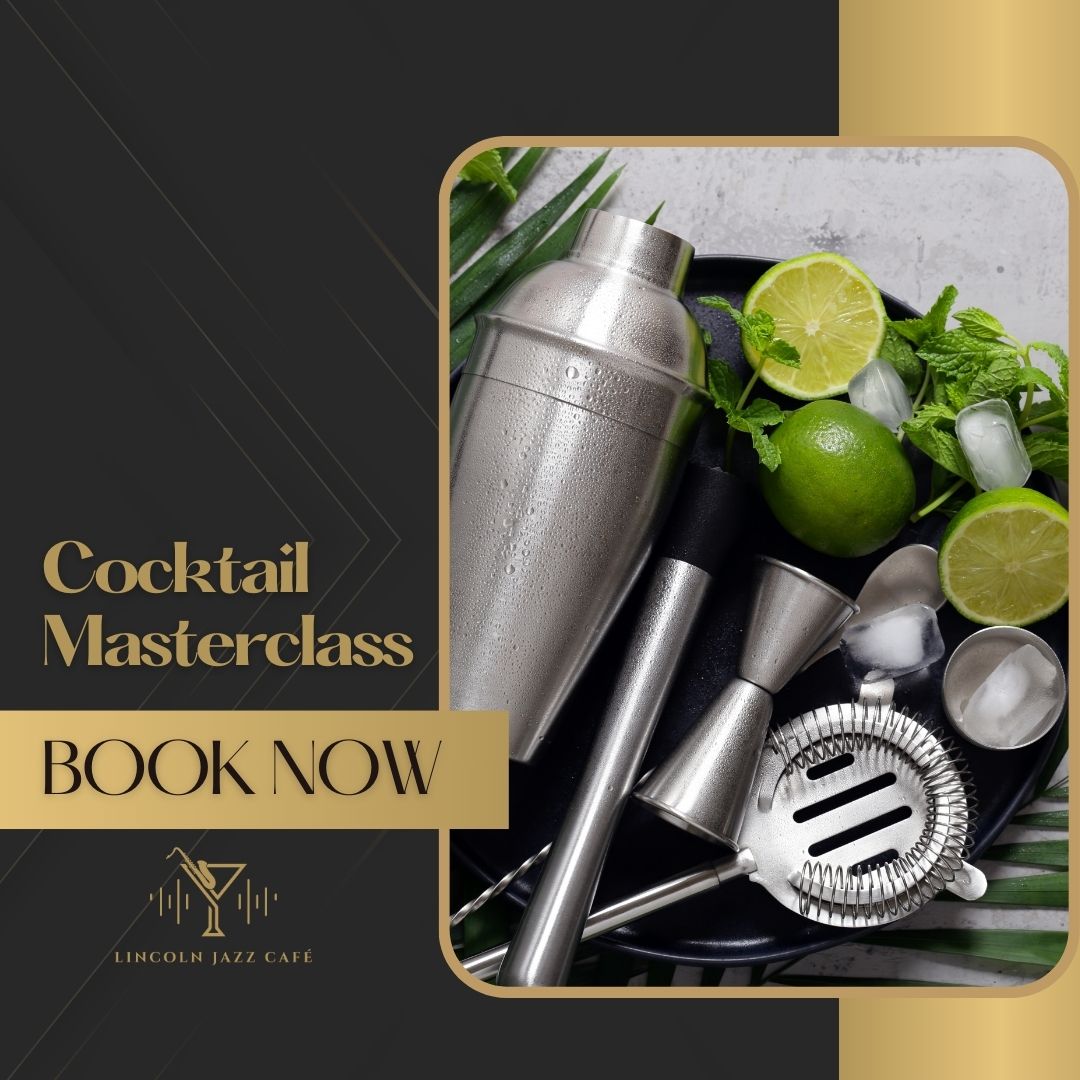 Cocktail Masterclass – Thursdays
🍸 Unleash Your Inner Mixologist: Cocktail Masterclass Extravaganza! 🍸
Embark on an unforgettable journey into the world of mixology with our exclusive Cocktail Masterclass! Whether you're out to impress a special someone, looking for a unique date night, or craving a lively group experience, this is the event you've been waiting for.
🥂 The Grand Welcome: The Italian Job 🥂 Upon arrival, be greeted with the sparkling allure of our signature cocktail 'The Italian Job'. Its effervescent charm sets the tone for an evening of refined indulgence.
🌟 Exclusive, Intimate Experience 🌟 Up to 6 people, revel in an intimate setting designed to delight and educate. Choose to share this experience with a date, revel in a dynamic duo, or gather your cherished friends for an evening of laughter and learning.
🍹 The Master Mixologist's Guided Tour 🍹 Led by our seasoned master mixologist, you'll be taken on a thrilling exploration of cocktail artistry. Unveil the closely guarded secrets behind crafting the perfect drink, and discover the fascinating history behind beloved classics.
🎉 Three Iconic Cocktails, Three Unique Journeys 🎉 Embark on a journey through the intricate world of flavours and techniques, as you master the creation of three hand-picked classic cocktails, each chosen not only for their unique flavour profile but also for the diverse cocktail techniques they offer, guaranteeing an exceptional and enlightening experience for your palate.
🍸 The Art of Elegance: Glasses and Garnishes 🍸 Learn the art of presentation as you understand why specific glassware complements each cocktail. Discover how garnishes elevate both taste and aesthetics, transforming a mere drink into a masterpiece.
🥂 An Array of Delectable Bites 🥂 Savor the experience further with a curated selection of small bites, from tantalizing nuts to succulent olives, meticulously chosen to complement your libations.
🕰️ Tailored to Your Schedule 🕰️ Specify your preferred time in the notes section at checkout, ensuring your experience fits seamlessly into your plans. The duration of the masterclass may vary depending on various factors, but it is expected to take between 60 and 90 minutes for a comprehensive and delightful experience. The earliest time for the Masterclass is 5 pm and the latest is 10 pm.
🎺 Jazz, Vintage Vibes, and More 🎺 Nestled in the heart of our chic, vintage bar, the masterclass promises an ambience that perfectly complements the occasion. Immerse yourself in the timeless melodies of live jazz, and bask in the sophisticated allure of our stylish surroundings.
📞 Special Requests? Questions? Reach Out! 📞 Have any specific requests or burning questions? Contact us and our team will be delighted to ensure your experience is nothing short of extraordinary.
*Please note that while the masterclass is held in a designated area, our bar remains open to other guests, creating an atmosphere of shared excitement and conviviality.
🥂 Elevate your evening, one cocktail at a time. Book your spot now and let the adventure begin! 🥂
Save the date: Thursdays in 2023. Please let us know your preferred start time and the number of attendees (from 1 to 6) for the masterclass in the 'Notes' section at checkout. The earliest booking time is 5 pm and the latest is 10 pm. Make sure to book at least 48 hours prior.  (all tickets are non-refundable and non-exchangeable)
AT CHECKOUT:
Experience the ultimate convenience at checkout with the ability to add our delectable ANTIPASTI PLATTERS, supplied by our esteemed partner in bespoke catering. Indulge in locally sourced and homemade food, crafted with the freshest ingredients and beautifully presented.
Don't forget to PRE-ORDER your Fine Wine and Champagne selections at checkout to enjoy a delightful 10% DISCOUNT, perfectly complementing our Antipasti platters. Make your event truly special with these premium options.
Ensure you pre-order your desired Antipasti platters, Fine Wine, and Champagne AT LEAST 48 HOURS PRIOR to your event. Happy shopping and let us provide you with an unforgettable experience!