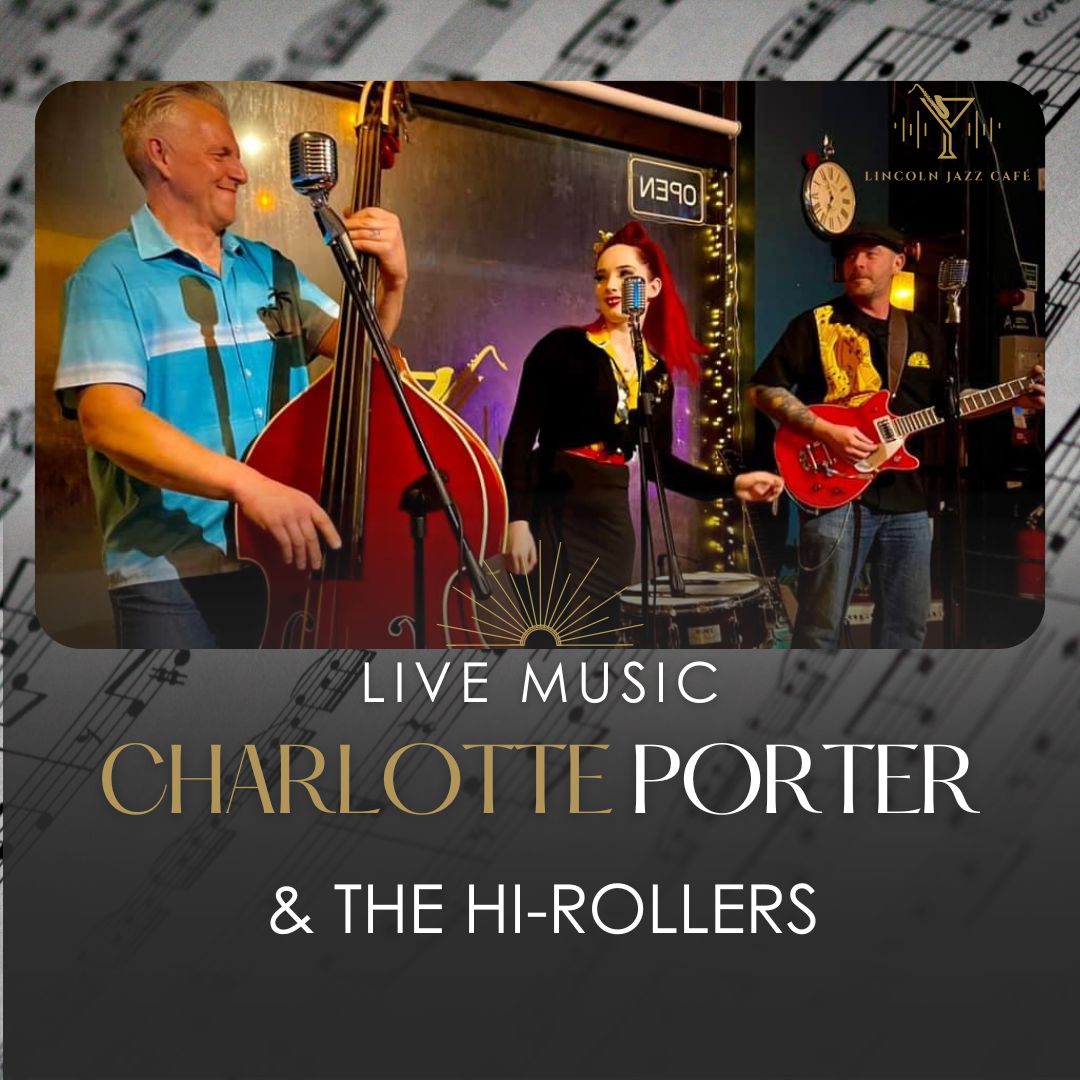 Charlotte Porter & The Hi-Rollers – Sun, 30th Jul
By now, you may know Charlotte Porter, Lincolnshire's darling jazz girl delivering unforgettable performances at the Lincoln Jazz Café for the past couple of years. Well, she is back with a few friends, the mighty Hi-Rollers, and their masterful acoustic accompaniment.
Charlotte's authentic sound and contagious personality is only matched by the Hi-Rollers' musical wit and masterful skills. This will be an evening you won't soon forget.
Roll with the Hi-Rollers! Get grooving with Charlotte Porter & The Hi-Rollers, playing new and classic Rock n Roll, Swing, Rockabilly and Blues. Jam out with us!
Save the date: Sunday, 30th July 2023, 6-8 pm. Doors open at 5 pm. Please arrive by 5.30 pm. (All tickets are non-refundable and non-exchangeable)
AT CHECKOUT:
Experience the ultimate convenience at checkout with the ability to add our delectable ANTIPASTI PLATTERS, supplied by our esteemed partner in bespoke catering. Indulge in locally sourced and homemade food, crafted with the freshest ingredients and beautifully presented.
Don't forget to PRE-ORDER your Fine Wine and Champagne selections at checkout to enjoy a delightful 10% DISCOUNT, perfectly complementing our Antipasti platters. Make your event truly special with these premium options.
Ensure you pre-order your desired Antipasti platters, Fine Wine, and Champagne AT LEAST 48 HOURS PRIOR to your event. Happy shopping and let us provide you with an unforgettable experience!
Sold out!