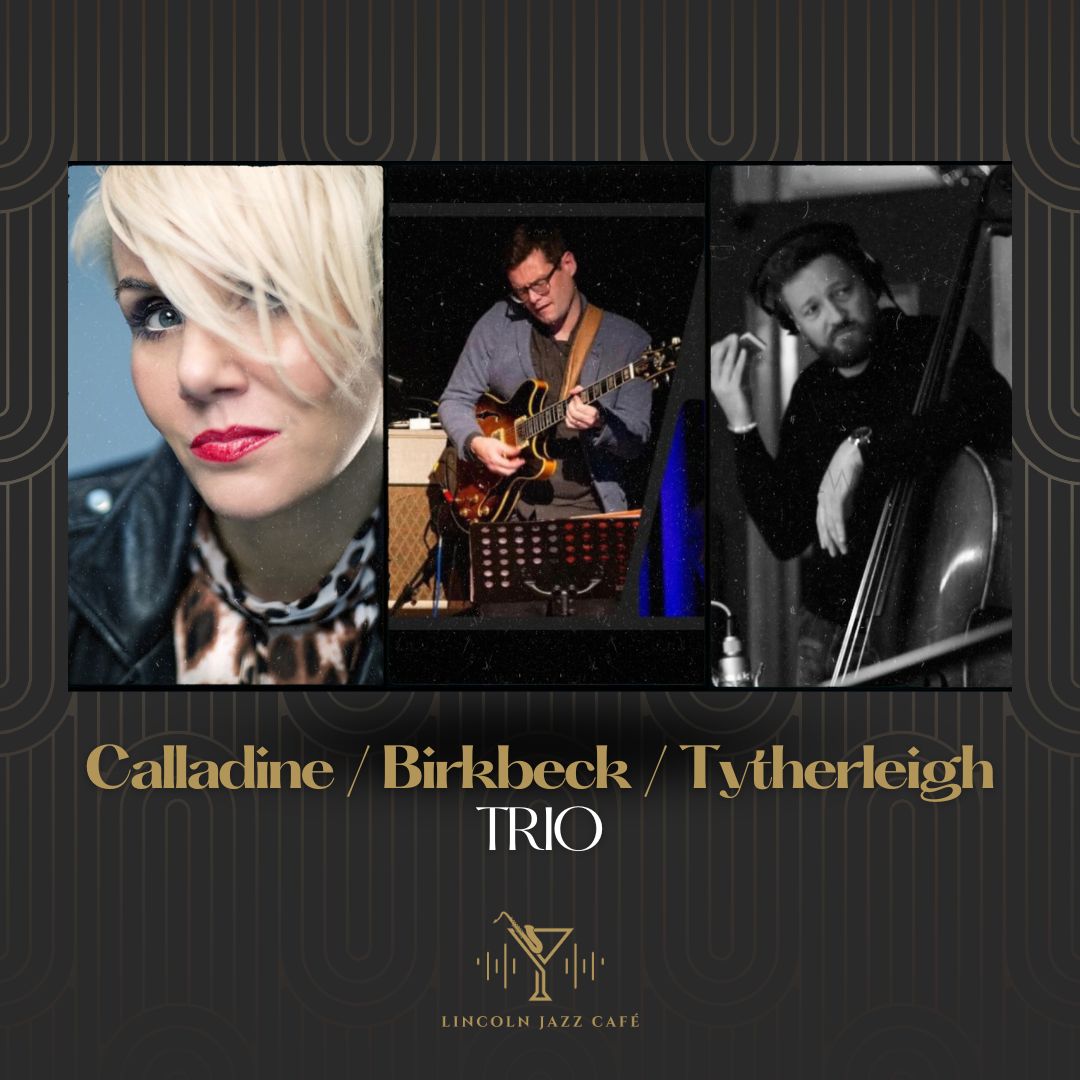 Calladine / Birkbeck / Tytherleigh Trio
Prepare to be blown away by an electrifying collaboration between three of the UK's top jazz and soul musicians – Rachael Calladine, Frank Birkbeck and Andy Tytherleigh!
Rachael Calladine is a well-known face on the UK jazz and soul scene, having played many times with her own band at all the famous London venues required to establish her as one of the UK's top jazz and soul vocalists. With 35 shows at Ronnie Scott's Jazz Club under her belt and numerous appearances at Pizza on the Park, the London jazz festival, the 606 Club, 100 Club and the Jazz Cafe, Rachael is a seasoned performer with a rich, soulful voice that has captivated audiences around the world.
Frank Birkbeck is a professional guitarist and multi-instrumentalist hailing from Lincolnshire. With a keen interest in many genres of music and over 10 years of full-time experience, Frank has become one of the most sought-after jazz musicians in the UK.
Andy Tytherleigh is a professional upright and electrical bass player with over 20 years of experience in the music industry. He has recorded over 30 albums ranging from jazz to folk to electronica and has worked with a vast array of artists, including Grammy-nominated Zoe Johnston. Andy has toured the world and studied with some of the greatest bass players around, making him a true master of his craft.
Together, Rachael, Frank and Andy are a force to be reckoned with. Their unique blend of jazz and soul influences is sure to leave audiences spellbound. This will be the first time the trio will be performing together, and it promises to be an unforgettable experience.
Rachael's soulful voice will take centre stage, supported by Andy's virtuoso bass playing and Frank's intricate guitar work. They will be performing a mix of classic jazz and soul standards, as well as some original material that showcases their individual talents.
Audiences can expect to be transported to a world of musical magic as these three incredible musicians come together to create something truly special. Rachael's powerful vocals, Andy's driving basslines, and Frank's effortless guitar playing will combine to create a sound that is both sophisticated and irresistibly groovy.
This is a gig that simply cannot be missed. Whether you're a die-hard jazz fan or simply love great music, Rachael, Frank and Andy's performance promises to be one of the highlights of the year. Don't miss your chance to witness this incredible collaboration – book your tickets now!
Save the date: Sunday, 28th May 2023, 6-8.15 pm. Doors open at 5 pm. Please arrive by 5.30 pm.
AT CHECKOUT:
Experience the ultimate convenience at checkout with the ability to add our delectable ANTIPASTI PLATTERS, supplied by our esteemed partner in bespoke catering. Indulge in locally sourced and homemade food, crafted with the freshest ingredients and beautifully presented.
Don't forget to PRE-ORDER your Fine Wine and Champagne selections at checkout to enjoy a delightful 10% DISCOUNT, perfectly complementing our Antipasti platters. Make your event truly special with these premium options.
Ensure you pre-order your desired Antipasti platters, Fine Wine, and Champagne AT LEAST 48 HOURS PRIOR to your event. Happy shopping and let us provide you with an unforgettable experience!