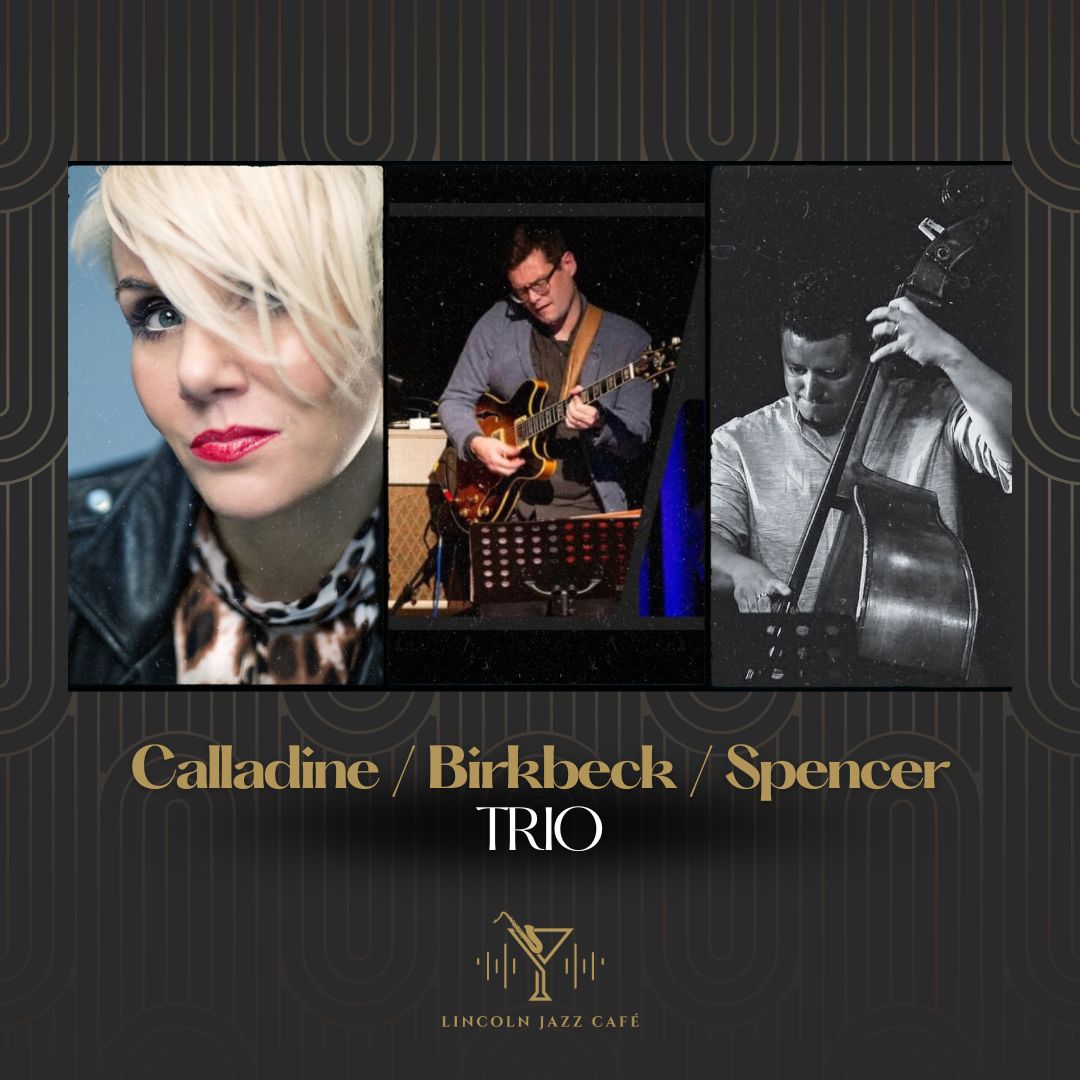 Calladine / Birkbeck / Spencer Trio – Sun, 22nd Oct
Prepare to be blown away by an electrifying collaboration between three of the UK's top jazz and soul musicians – Rachael Calladine, Frank Birkbeck, and Martyn Spencer!
Rachael Calladine, a well-known face on the UK jazz and soul scene, has captivated audiences around the world with her rich, soulful voice. With an impressive list of performances at renowned London venues and 35 shows at Ronnie Scott's Jazz Club, Rachael is undoubtedly one of the UK's top jazz and soul vocalists.
Frank Birkbeck, a sought-after jazz guitarist, brings his intricate and soul-stirring guitar work to the stage. With a keen interest in various musical genres and over a decade of full-time experience, Frank has established himself as one of the most talented jazz musicians in the UK.
And now, joining forces with Rachael and Frank, we have the extraordinary Martyn Spencer on bass! With 18 years of professional experience and a background in studying at the prestigious Royal Birmingham Conservatoire, Martyn is one of Midlands' first-call bassist. He has performed with renowned organizations such as the Royal Shakespeare Company, BBC, and ITV, showcasing his exceptional talent and versatility.
Together, Rachael, Frank, and Martyn create a dynamic trio that will take you on a mesmerising musical journey. Rachael's powerful vocals will be complemented by Frank's enchanting guitar melodies, while Martyn's impeccable basslines will anchor the rhythm and add an extra layer of magic to the performance.
This is a gig that you absolutely cannot miss. Whether you're a die-hard jazz fan or simply love great music, Rachael, Frank, and Martyn's performance will undoubtedly be one of the highlights of the year. Don't miss your chance to witness this extraordinary collaboration – book your tickets now for an unforgettable evening of jazz!
Save the date: Sunday, 22nd October 2023, 6-8.15 pm. Doors open at 5 pm. Please arrive by 5.30 pm. (All tickets are non-refundable and non-exchangeable)
AT CHECKOUT:
Experience the ultimate convenience at checkout with the ability to add our delectable ANTIPASTI PLATTERS, supplied by our esteemed partner in bespoke catering. Indulge in locally sourced and homemade food, crafted with the freshest ingredients and beautifully presented.
Don't forget to PRE-ORDER your Fine Wine and Champagne selections at checkout to enjoy a delightful 10% DISCOUNT, perfectly complementing our Antipasti platters. Make your event truly special with these premium options.
Ensure you pre-order your desired Antipasti platters, Fine Wine, and Champagne AT LEAST 48 HOURS PRIOR to your event. Happy shopping and let us provide you with an unforgettable experience!